In this article, we'll explore how to infuse the spirit of Halloween into your email campaigns and captivate your audience with spooktacular designs and bewitching subject lines. Halloween is the perfect time to get creative with your emails and engage your subscribers with a dash of eerie charm. So, let's dive into some Halloween email design ideas that will make your emails stand out in the inbox.
1. Spine-Chilling Visuals
A Halloween email should be instantly recognizable, with seasonal colors and spooky symbols. Think of eerie ghosts, creepy spiders, bloodthirsty bats, wicked witches, and more. You can also incorporate elements like candles, candy treats, cauldrons bubbling with potions, and haunted houses into your email design. These visuals set the perfect stage for a macabre message.
2. Jack-O-Lanterns
No Halloween theme is complete without the iconic Jack-O-Lantern. These grinning pumpkins, whether in cartoonish or eerie designs, are a must-have. They're a symbol of the holiday and can add a playful or sinister touch to your email, depending on your branding.
3. Creatures of the Night
Black cats, ravens, and bats are creatures associated with the mysterious and supernatural. They add an aura of intrigue to your Halloween email. Including these animals in your design can make your message captivating and memorable.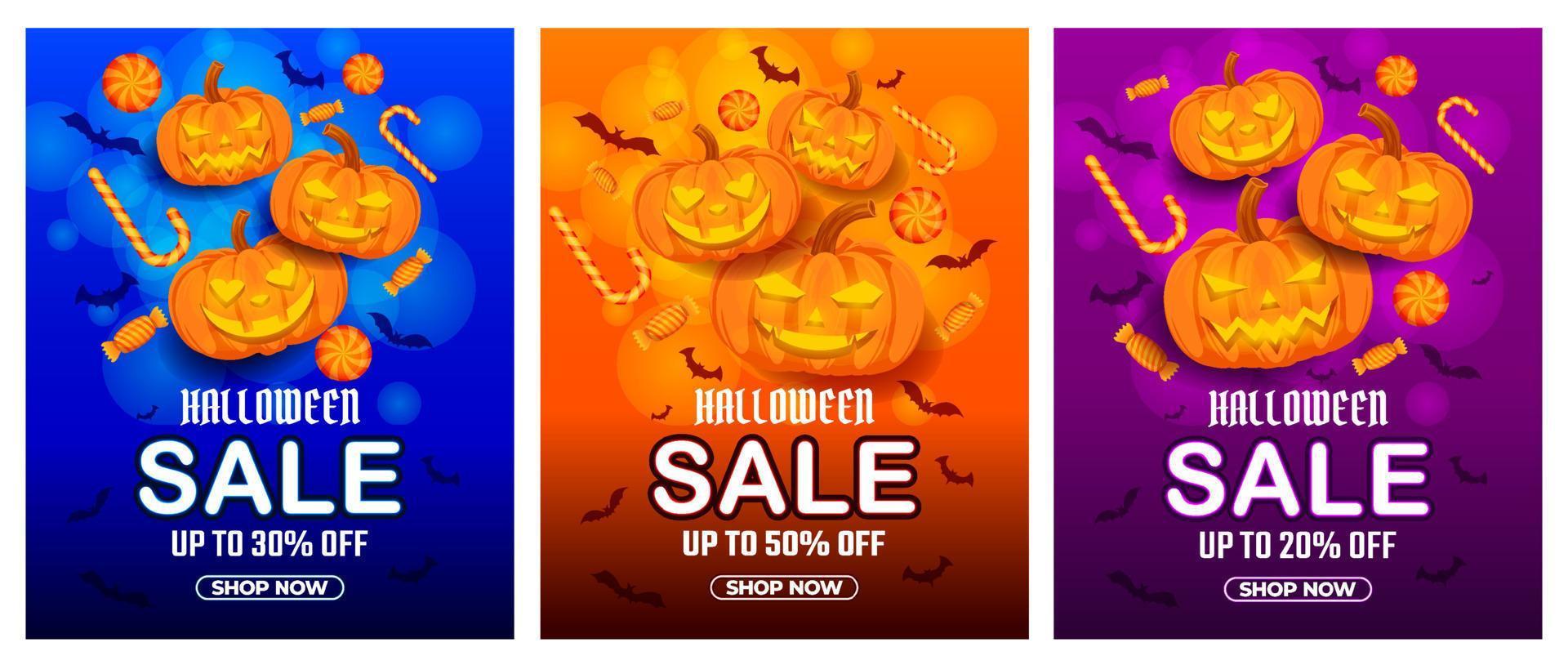 4. Haunting Moon
A full moon is a classic symbol of Halloween and can serve as a powerful visual element in your email. It sets the stage for eerie landscapes and adds a mystical touch to your campaign.
5. Ghostly Presence
Incorporating ghosts into your Halloween email is a clever way to tie them to your offers or events. For example, promoting Halloween sales with ghostly graphics and a compelling call to action like "Go for a scary good deal!" can drive engagement and conversions.
6. Skeletons, Zombies, and Graveyards
While these elements can enhance the spookiness of your Halloween email, it's essential not to overwhelm your design with too many visuals. Select a few symbolic elements that align with your message and branding.
7. Minimalist Approach
If you prefer a subtle Halloween theme, you can stick to a color palette of black and orange or insert Halloween-related phrases into your subject lines. This minimalistic approach can still convey the holiday spirit without going overboard.
8. Embrace Your Brand Colors
Consider incorporating your brand's signature color into your Halloween email template. This makes your message instantly recognizable and sets it apart from other emails in your subscribers' inboxes.
9. Announce Halloween Sales Early
To maximize the impact of your Halloween email, announce sales and discounts well in advance. Subscribers appreciate knowing about seasonal promotions ahead of time. Craft catchy subject lines that hint at the upcoming sale to pique curiosity.
10. Customize Your Message
Customization is key to making your Halloween email campaign feel authentic and aligned with your brand identity.
11. Play with Fonts
Halloween is one of the few occasions where you can experiment with fancy fonts in your email templates. These unique fonts can grab attention and add to the holiday spirit, but be cautious not to sacrifice readability.
12. Spellbinding Content
Don't forget that your email's content should match the Halloween theme. Craft engaging and mysterious messages that keep your subscribers under your spell. Use storytelling to create a sense of intrigue and anticipation.
In conclusion, crafting a captivating Halloween email requires more than a sprinkle of magic. It involves thoughtful design, engaging content, and a touch of spookiness. Trust experienced email marketers or use our platform to create email templates that embody the Halloween spirit, complete with eye-catching visuals, meaningful subject lines, and compelling content.
As you delve into the world of Halloween email campaigns, remember to stay true to your brand's aesthetics and principles. It's your individual style that will set your campaigns apart and make them hauntingly effective and unforgettable.